Intro
Your engineering company needs a writer who knows a ton about engineering. What are you supposed to do? In this guide, I'll teach you how to find a high-quality engineering writer that can create online content for you. I have 5 specific places you can look, and one option that will yield great results.
What Is an Engineering Writer?
An engineering writer is a professional content writer who can make posts about different engineering topics — the topics might cover CAD drafting, FEA, running simulations, dealing with CAD problems, how to dimension a drawing, or different machining practices.
The writer needs to be deeply familiar with any topic they're writing about. If the post is about running a 5-axis CNC milling machine, then the writer should at least have hands-on experience running a machine like this.
What you'll quickly realize is that finding a writer with an engineering background is incredibly rare. It's even rarer to find a high-quality writer who knows enough about engineering to keep up with your demands.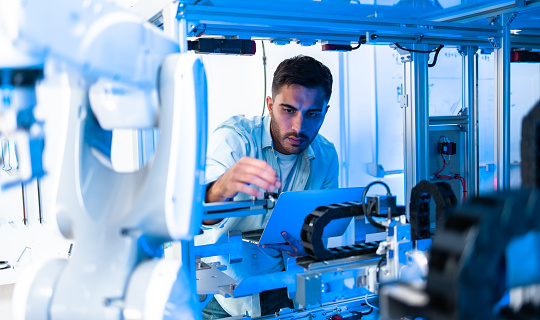 Should Your Writer Actually Be an Engineer?
This is a question that I get asked a lot, should you hire a writer who is actually an engineer? In almost every case, yes. Your writer should at least have a little experience working as an engineer for a legitimate company.
Why does it matter? Well, there are a lot of skills and intricacies about engineering that you can't learn anywhere else. Google searches will only get you so far, and that's what a lot of writers fail to understand.
Other writers might Google how to use SolidWorks to create an assembly package, but they have no idea what it actually takes. Whenever you have the choice, you should pick a professional writer who has worked as an engineer.
A common issue with non-engineer writers is that their content shows their inexperience. They could use odd verbiage or non-industry descriptions that come with their inexperience.
5 Ways to Find an Engineering Writer
Now, let's talk about some specific ways that you can find an engineering writer. Here are 5 ways to find an engineering writer.
Upwork
A lot of people like to start with sites like Upwork, which are basically job sites for freelancers. Believe it or not, I started my writing career through Upwork so I know a lot about it. You can post your projects on Upwork then go through applicants before selecting the right writer.
However, there is a big problem: a lot of Upwork writers are way out of their element when it comes to writing engineering content. I've gotten feedback from dozens of clients that loved my work, and all of them spoke about how horrible the other applicants were.
You'll get a lot of writers that don't speak English fluently, don't know anything about engineering, and lie their way into the role.
Just like that, you wasted time and money on writers that can't actually help your business.
Word of Mouth
Another option is to ask around, but it gets tricky. If you ask your competitors about who handles their content, then you might be breaching the non-compete or non-solicitation parts of that writer's contract. In addition, your competitor might not help in the first place.
The tricky part is that you can only ask other engineering firms about who wrote their content, since content writing is so specific. If you take a content writer who writes about cars, they won't be able to handle your engineering-specific work.
Hire Someone on Indeed or LinkedIn
Maybe you want to find someone on Indeed or LinkedIn to help with your content. It's harder to find freelancers on these sites, so you'll be stuck with a W2 employee on your books who handles your writing.
You might not see this as a big deal, but it means that you have to pay vacation, benefits, and medical for this writer. In addition, you'll have to give them enough work to keep them busy for 40 hours a week.
This requires a lot of effort and wasted money just to bring on someone to help with your blog. I typically suggest against bringing on a W2 employee unless you run a massive engineering company and you need a lot of website content.
This is another option that works for some people, but I still suggest against it.
Pay an Engineer on Your Team
If you're looking for a writer who is also an engineer, it might make sense to have one of your on-staff engineers start writing the content. You're killing two birds with one stone, right? Well, it's actually the opposite.
Instead, you're overloading your engineer and asking them to do a job that they likely know nothing about. Everyone has read an article before, but it takes a professional writer to put together blog posts that actually help your company.
Engineer-written work will not help with your position on Google, and can come across very unprofessionally. In fact, it could deter potential customers instead of converting them into lifelong customers.
I would never pay someone to write content for me unless they're a professional writer.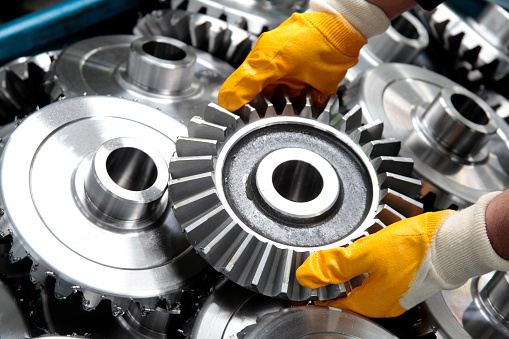 Start with CTB Writing
So far, the options have come with a lot of downsides. This is why I tell people to start with CTB Writing. I've written thousands of articles and I've been a full-time engineer for over 10 years. I know both industries so well, and I've helped companies just like yours.
I take my engineering experience and apply it directly into every article that I write. I use SEO best practices that help your content rank better on Google, I never miss a deadline, and I actually know what I'm talking about.
I offer discounted introductory rates to everyone, so there's less risk with trying CTB Writing. Allow me to handle your content so you can connect with more clients and make more money.
Conclusion
You just learned how to find a high-quality engineering writer for your business. Regardless of your industry or specific application, I'm sure that I can help you. If I'm not qualified, I'll let you know and refer any engineering writer that I think can help you. In any case, contact CTB Writing today to get started.