Intro
Trying to find the perfect style of marketing to make your manufacturing company money is tough. There is a lot of bad advice online, and I'm here to clear the air. More specifically, I'll teach you about blogs in this article.
I'll cover everything about manufacturing company blogs, why they're so great, and whether or not your fabrication company needs a blog.
What Goes into a Blog?
Modern-day blogs aren't the same as what you might picture from the early 2000s. Back then, blogs were an outlet for people to talk about things that interested them and connect with other people who shared the same interests.
Today, blogs are a collection of written content, also called articles. They serve a few major benefits, which I'll outline in a minute, but the bottom line is that your blog is simply a number of articles that you publish and post.
The Standard Benefits of a Blog
Why do companies run blogs? There are a number of benefits you will see when you start running your own blog. Let me review the more common benefits:
Get Better Placement on Google
Google really likes a well-run blog. As part of its algorithm, Google will suggest results that have a strong online presence, which means that running a blog will make your company appear closer to the first page on Google when people search related phrases or terms.
When an engineer searches for "CNC machine shop in Ohio", you want to appear as the first result so you have the best chance of getting selected.
When you have CTB Writing handle your blog work, I incorporate SEO best practices that will dramatically boost your search engine result placement.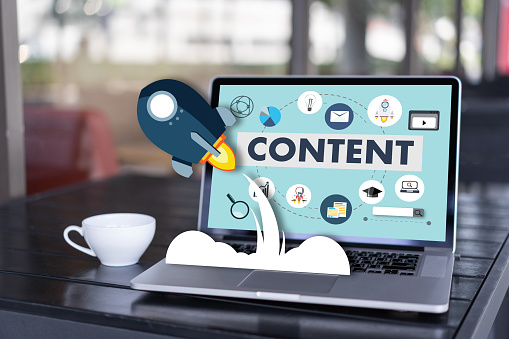 Drive Organic Traffic to Your Company
Since you'll get more visibility on search engines like Google, a blog will help drive organic traffic to your company. These are people that are looking for a specific answer that you'll answer for them. Every second that they spend on your blog gives you a better chance of converting them into a lifelong customer.
The beauty of a well-run manufacturing blog is that it grows like a snowball. As more people interact with your blog pages, your company's reputation will grow on Google, so you'll appear closer to the first overall result. This leads to more eyes on your site, which leads to more clicks, and even further growth.
It's a Low-Cost Marketing Program (with Great ROI)
I've done a few case studies with previous machine shops and fab labs, and the math was pretty surprising: every 1 dollar they spent on blog content yielded at least 3 dollars in sales. That's a 3-times return on investment (ROI) for blogs.
When you choose CTB Writing to be your manufacturing writer, you don't have to pay royalties or split your sales at all. You pay me an upfront cost for each article, then you can keep each article posted on your site for the rest of your life without owing another penny to me.
To put it simply, you pay an upfront cost then your money keeps multiplying over time. You can keep enjoying the benefit of my written manufacturing blog content without the need to keep paying.
The price of your blog content is going to vary depending on the quality of the work, how long it is, and how reliable your writer is. At CTB Writing, my content starts at about $150 per article and can go down for larger monthly orders.
Comparatively, you could spend 10-times as much for a Google Ad or local advertisement that results in worse conversions and less money in your pocket. Blog content allows you to save money while making you more money — the dream of every manufacturing company that I speak to.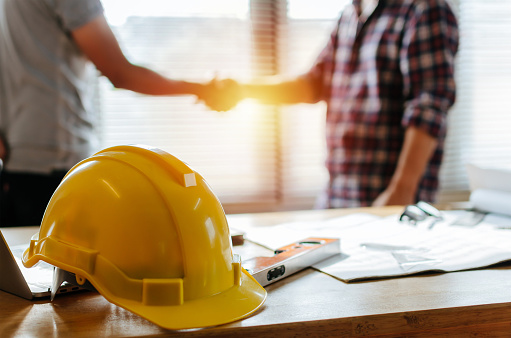 Grow Your Company's Reach
I'm assuming that your manufacturing company has some form of logistics that allows you to serve people within your state, region, or even all of America. The problem with marketing to such a wide audience is that it's tough to find them.
With written manufacturing blog content, it gets a lot easier. Just like that, you can grow the reach of your company and start talking directly to potential customers who are hundreds of miles away. As long as they search the right phrase to connect with your machine shop, you can close the deal and make the sale.
This works way better than trade shows, newspaper ads, or even billboards. Why? Because you're only connecting with people who have an interest in working with a machine shop or fab lab like yours.
Highlight Updates and Changes to Your Business
Another benefit of a blog for your manufacturing company is that you can quickly spread the news about updates and changes to your company. If you're moving in a new direction, introducing a new product, hiring new staff, or announcing an upcoming sale, you can do it on your blog.
Again, this is a very low-cost way to let your customers know about changes.
Prove that You Know Your Stuff
The unfortunate truth about the internet is that it's very hard to trust people. How will a potential customer know that they can trust you? This is another area where a blog comes in handy.
Through your regular uploads, you'll establish yourself as an expert in the industry. Your blog content should revolve around what you do, what people are looking for, and popular topics in the area.
For instance, a basic "what is CNC machining?" article will teach a potential engineer about the topic. Since you're the one teaching about the topic, the reader will immediately form a level of trust with you, just like a student and an instructor.
With enough of this content, people will start to trust your machine shop. As the prospective customer scrolls through your different blogs, they'll realize that you know a ton about manufacturing parts. Once this has been established, it's a lot easier to convert someone into a lifelong customer.
Do Manufacturing Companies Actually Need a Blog?
Now, back to the big question that I introduced in the beginning: do manufacturing companies actually need a blog? In my experience, they absolutely do. Every machine shop that I've worked with has grown their reach, grown their sales, and made more money as a direct result of the blog I run for them.
How can you get started with your own manufacturing company blog? Just send me an email. You can also check out my service page that will walk you through the process. My approach is very hands-off for you, allowing you to focus on other aspects of your business.
Conclusion
You just learned how important a blog is for your manufacturing company. It will broaden your reach, connect you with more customers, and translate to more money in your pocket. If you want to get started with top-tier content today, contact CTB Writing. As a full-time mechanical engineer, I know exactly how your company runs.