As I keep talking to more manufacturing business owners looking for a writer, it becomes obvious to me – a lot of people don't know what goes into finding the right manufacturing writer. It makes sense though. You're the expert in running a manufacturing business, you don't need to know about writing or how to find a writer.
In this piece, I'm going to teach you everything about finding the best manufacturing writer for your operation. Not necessarily where to look, but what traits to look for. I'll start by answering your big question then getting into the 9 tips for finding the perfect manufacturing writer.
Your company is built around manufacturing a product and getting it to people who need it. How could a professional writer in manufacturing help you? It all comes down to making you more money.
A good writer will use tactics that help your position on Google. It's called SEO and people spend hours perfecting the craft. When SEO is done right, your website will show up at the top of Google when someone searches for terms that relate to your business.
A prospective customer won't look past the first page of Google to find the right manufacturing company for them. A good writer will get you on the first page, so you get more views, more leads, more customers, and more money.
This is done throughout your website. You might not even realize it, but the text on your website could be hurting your ranking on Google.
A writer will put together high-quality content on your homepage, About Us section, Contact Us page, and even start a blog for you. Every one of these sections can involve SEO and get you connected with more people.
9 Tips for Finding the Right Manufacturing Writer
Without wasting any more time, let's get into the 9 tips for finding the right manufacturing writer. By sticking to these tips, you'll pair up with a writer that works perfectly within your company. You'll get the best results which will lead to the most possible money in your pocket.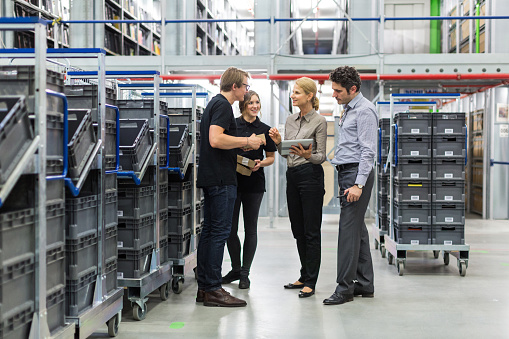 #1: Find Someone with Real-World Experience
This is the first item on my list and it's also the most important (in my opinion). Have you ever asked someone on the side of the street to do dentistry work for you? Think back to how you hired anyone on your staff – did you consider previous experience or just hire them blindly?
Experience matters. A lot. Writing experience is definitely important, but manufacturing experience is even more critical. I'd say manufacturing experience is the most important part.
You want someone who can prove that they know how a manufacturing company works. This matters because their entire writing technique will be built around putting themselves in your shoes. They need to attract the right customers for you by saying the right things.
A writer that doesn't know anything about manufacturing will resort to researching the industry. It will be very obvious that the writer doesn't have experience and it can drive people away from your site.
This isn't an area where you can "fake it 'til you make it". Make sure your writer has plenty of experience in writing and real-world experience in manufacturing.
#2: Get a Writer Who Fits Your Brand
The voice of your brand is the next thing you should look for. The voice is how the writer combines words and introduces ideas. The way an article reads shows the voice of a writer.
A high-quality professional writer can change their voice to make sure it fits your brand. To do this, you need to give them some information about who your audience is, what your company does, and how you like to present yourself.
Having the right voice will ensure you connect with the right people. Using slang that only teenagers will understand will hurt you as you're looking for adult customers. A voice that's overly-goofy and silly won't connect with your serious manufacturing operation.
If you're not sure what a voice is, don't worry. The writer you bring in will know about this and will know how to craft their work.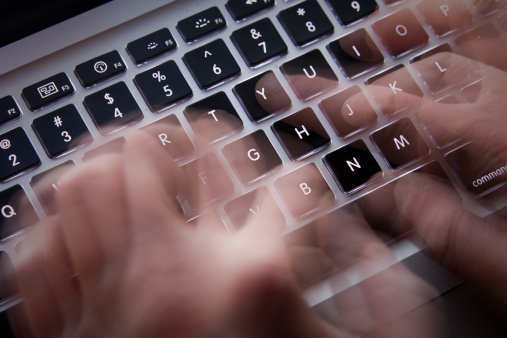 #3: Ensure the Writer Can Keep Up
I've talked to a lot of my fellow writers in the past and a lot of them tell me about their struggles of keeping up with certain client's requests. If you have an aggressive schedule and you want a lot of work, you shouldn't have to compromise or settle.
Be upfront with the writer and tell them your expectations. If they can't keep up, then you'll either need to find a second writer to work alongside them, or you'll need to end your contract and find a new writer.
It's not up to the writer to decide your publishing schedule (unless you want them to). If you want 100 pieces of content written and published in one month, so be it. You need a writer who can put in the work, work efficiently, and create this content for you.
#4: They Need a Proven Track Record
Anyone can say that they're a professional manufacturing writer. Without a portfolio and proof, there's no way to tell until it's too late.
In the writing industry, a good writer should have a portfolio. Their portfolio is a list of previous projects they worked on and articles that you can read.
The right candidate will have manufacturing articles written that they can show you. They should have experience working with manufacturing companies and creating website content similar to what you're looking for.
If they haven't worked on manufacturing copywriting projects in the past, they won't be a good fit for your project. Otherwise, you're paying a writer to learn as they go. That's a waste of money in my opinion.
#5: They Know the Terminology
Finding the right manufacturing writer also entails finding someone who knows the right manufacturing terminology. If they don't know the manufacturing business, they won't know how to help you.
If someone doesn't know the right terms, jargon, and slang, their content will sound strange when it's read. This is the last thing you want. Remember, this content is going right on your website.
The content that a writer puts together for your site will reflect on your company. Poorly written industry-specific content will make it seem like your company doesn't know what it's doing.
When a potential customer reads your site, they're figuring out how knowledgeable and legitimate your company is. A bad writer will result in a website that loses authenticity and money.
For a machine shop, if your writer can't tell a soldering iron from a welding torch, you're in trouble.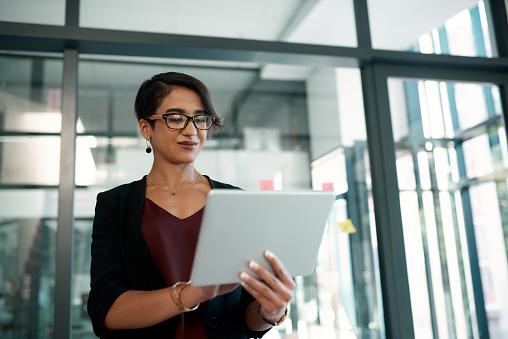 #6: The Content is Easy to Read
Sure, you're in the manufacturing industry, but that doesn't mean that the written content on your site needs to be difficult to read. No matter how complicated your product and company are, a good writer should make content that's easy to read.
If your website has content that only industry experts will understand, you'll lose a lot of potential customers. The right writer in the manufacturing industry can take a complicated subject and break it down into terms that an everyday reader can understand.
You don't want to overcomplicate your website content. It doesn't make you seem more knowledgeable; it just confuses the reader.
#7: They Don't Take a Cut of Your Profits
If you didn't know, writers should never take a cut of your profits or a percentage of your company. A writer should only be paid per hour or per word for the work they submit.
In most situations, the preferred method is to pay them per word. It's easy to determine how much the writer should get paid and there's no way for a writer to lie and fake their hours.
A rate per word means that you take the total number of words that they send you and multiply it by a pre-determined rate.
If a writer says they need 5% equity in your company, don't waste your time.
#8: It Should Be a Hands-Off Process
The ideal relationship between you and a writer should feel like a ghost is dropping content in your lap from time to time.
There's nothing wrong with a writer asking questions about what you want, but they shouldn't be wasting your time. After all, you have to focus on growing your business. You can't spend all day answering questions from a writer and doing their job for them.
A good writer will take your prompt and turn it into a high-quality, living piece. For even more hands-off relationships, you might ask the writer to come up with their own prompts.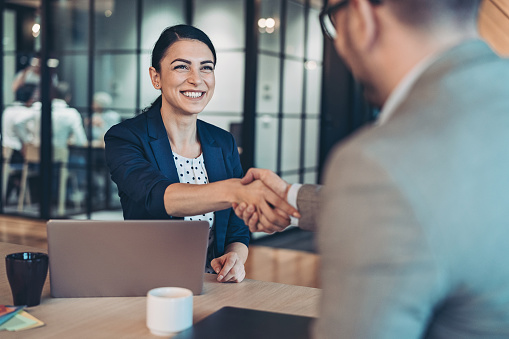 #9: Do a Trial Run
If you want to test your writer, it's okay to do a trial run. This could be a project made up of a few hundred bucks to test the competency of your writer.
Test them to see if they can keep up with your schedule, prove their industry knowledge, make content that's easy to read, and use a voice that fits your brand.
This trial run should be fully paid, but there should be an understanding that the contract ends if you don't like the work.
A trial run helps you avoid disaster. Getting used to a writer that doesn't work for your company will lead to a ton of money and time wasted.
Picking the Perfect Manufacturing Writer
Now you know what it takes to find the right manufacturing writer. These 9 tips will help you make more money and build a good relationship between you and your writer.
At CTB Writing, I have hands-on experience working in manufacturing facilities of different sizes and functions. I worked as an engineer and project manager, so I know the ins and outs of manufacturing. I specialize in writing high-quality, easy-to-read, well-formatted content for your manufacturing website.
Reach out to me to learn more about how CTB Writing can help your manufacturing operation. I have a combination of skills that you can't find anywhere else.